Chicks and the City
A children's picture book about urban farming, about taking chances and finding where you belong.
Chicken Stu isn't a typical barnyard bird. From the top of the silo, he stares at the city in the distance, dreaming of lattes, museums, and penthouse suites. But the other animals warn him the city is no place for agriculture. A chicken's home, they say, is on the farm. When Stu accidentally finds himself on a truck headed toward the bright lights and tall buildings, he decides to prove just how citified farming can be.
Order now from Headline Books or Amazon.
---
Bookstore Explorer: West Virginia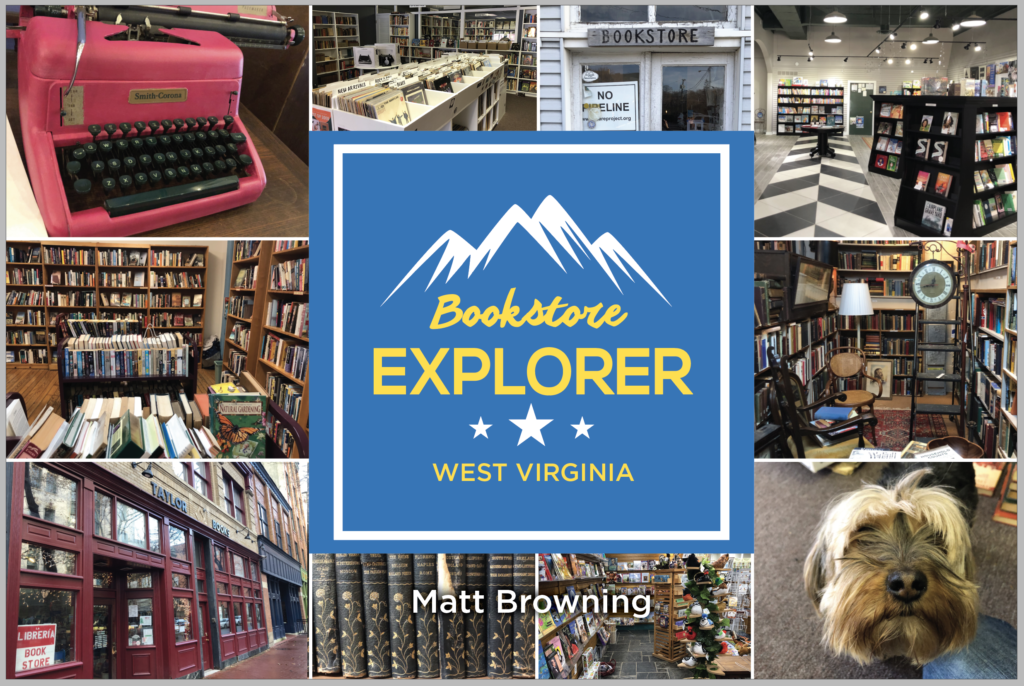 Bookstore Explore: West Virginia is a celebration of the Mountain State's independent bookstores and their place in the fabric of Appalachia.
While the brick and mortar bookshop suffered in the early years of the internet boom, when online sales and electronic readers shifted consumer attention away from paper, a quiet resurgence has emerged over the past decade. Bookstores went from simply a place to pick up the latest new release or dig for the elusive buried treasure, to becoming the heartbeat of community. By focusing on becoming an integral part of town life, independent bookstores are suddenly alive with spirit. From coffee to wine, artwork to music, birthday parties to book clubs and children's story hours, bookstores are helping to reenergize towns all over the nation, including right here in West Virginia.
With Bookstore Explorer: West Virginia, Matt Browning showcases the Mountain State's indie stores through images and firsthand accounts with owners, employees, customers, and townspeople, capturing the unique stories of these story repositories, told through a feature-style profile of each store in the Mountain State. Also, West Virginia literary luminaries like best-selling author Rajia Hassib ("A Pure Heart") and Poet Laureate Marc Harshman, among others, share their own bookstore memories.
It's a journey through West Virginia's bookstore past, present, and future.
Order online or find a retail location at BookstoreExplorer.com.