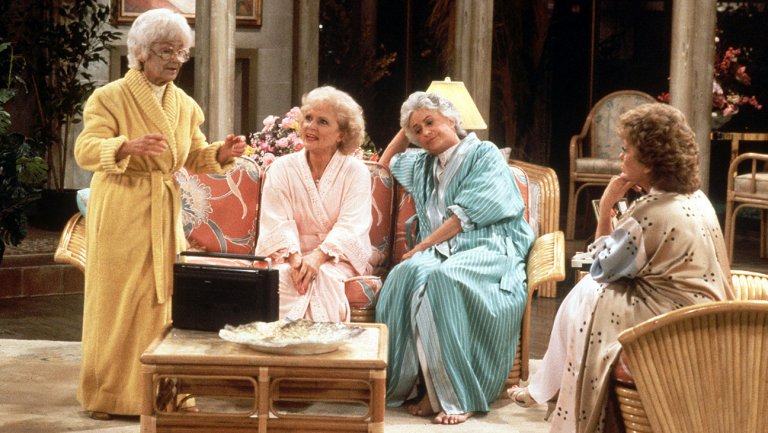 My Book Came Out During a Pandemic
My Book Came Out During a Pandemic
A quick update on my writing career, Sophia Petrillo style.
Picture it: Charleston, West Virginia, December 2019. After years of trying, an aspiring author releases his first book. It's a book about West Virginia's independent bookstores, with profiles of all the state's shops and contributions from wonderful authors and booksellers. He launches it Fayetteville, WV, where he's wrapping up a monthlong writer's residency, and the response is strong. So are sales. The momentum carries forward into the early months of 2020, when he brings the book to towns all over the state. 
The energy surrounding the project is great. The media picks up on it. He does a batch of TV and print interviews. He's asked to host signings at several more places in West Virginia and even into neighboring states. His 2020 calendar quickly fills up into the spring, summer and even into the fall, where he's accepted to be a vendor at the prestigious West Virginia Book Festival, an event that has drawn the likes of Neil Gaiman, James Patterson, Charlaine Harris, Erik Larsen, Debbie Macomber, R.L. Stine, and Henry "Fonzie" Winkler.
That's a big one for him. Being part of that event has been a personal goal of his for years. He's even more excited when someone suggests he apply to present his bookstore project as a session during the festival. He submits the application and waits.
But he doesn't have time to stew over a response, because he's suddenly very busy. His writer pal Brent Hartinger once told him, when he was lamenting the fact that his career wasn't going anywhere, that good things would eventually start to happen…and happen quickly. It is a prediction that suddenly proves true. His second book – a children's picture book – is almost off to the presses for a May release. And he's still working on the project he began during the December residency. And he's just had a new idea for a pop culture book that his literary agent believes in, so he's got a proposal to write.
Boy, 2020 is looking to be a good year for this new author! Then a global pandemic strikes.
Businesses shutter. Sales of the bookstore book ground to a halt. Publication of the children's book gets bumped to some far-off point in the distance. And that calendar of in-person events – including the West Virginia Book Festival – is wiped clean. He's so disappointed.
But he doesn't feel sorry for himself or mope over lost opportunities, because he knows in the grand scheme of things, those canceled events and appearances will eventually return. His lost revenue in book sales is nothing compared to the lost revenue of the shops his book so lovingly lifts up, which are forced to close their doors for weeks and then months. Like the rest of the world, he hunkers down, listens, learns, and tries to stay healthy.
By summer, many of those shops begin to cautiously reopen with safety measures in place, because the pandemic is still raging. His children's book project is back on track for a late-summer release. And that pop culture book proposal? He's not allowed to discuss it yet, but very good things are happening on that front. So while in-person events won't be revived for a long time, he's still very grateful to finally have his career moving forward and is adjusting to being a writer during a global pandemic, just like every other writer out there. 
That aspiring author was me. And that pandemic was the COVID-19 coronavirus.