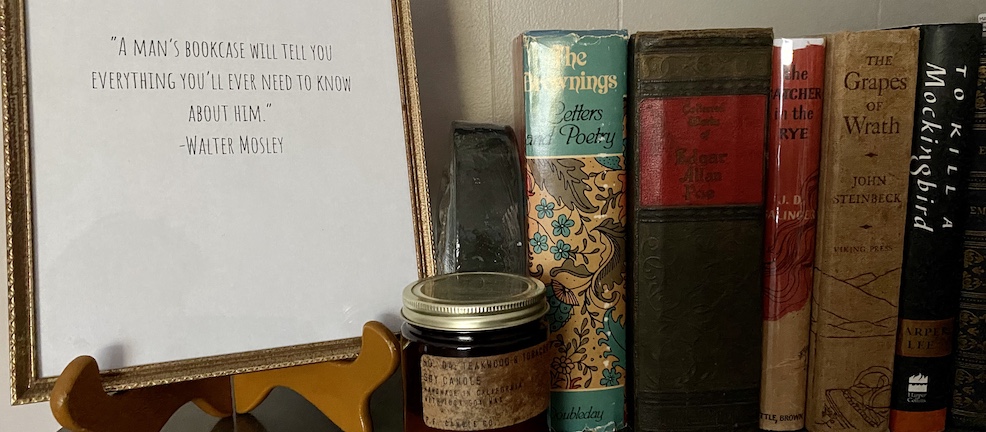 Why Keep a Book After You've Read It?
Why Keep a Book After You've Read It?
"A man's bookcase will tell you everything you'll ever need to know about him." – Walter Mosley
Last year, I was having a conversation with friends in a bookstore/café, back when we were actually able to gather in bookstore/cafés and have conversations with friends, when one of them asked the question, "Why keep a book after you've read it?"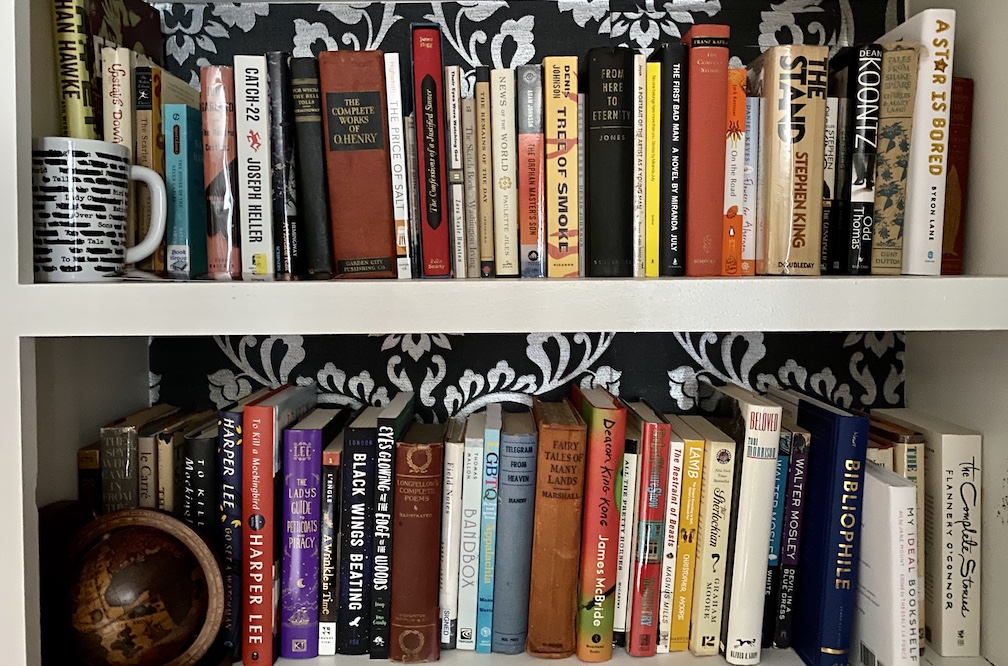 The conversation drifted to other topics without any real discussion, but it's an interesting question, one I've returned to since while sitting in my personal library and surveying my own books. As a way to simplify a response, I've managed to categorize my inventory into the following.
Books I love. We all have our favorites – books we read and return to over the years. I can't imagine a library without a copy of Leaves of Grass or To Kill a Mockingbird or The Grapes of Wrath. These are books I want to own, despite having read them multiple times over.
Books I collect. I always keep my eyes peeled for old books from the Wizard of Oz series, whether by Baum or one of the other authors considered canon. I've amassed a rather small but lovely collection. I'm also a sucker for Sherlock Holmes volumes and have a first-edition set of the Harry Potter books. (The author herself has done irreversible damage to her credibility, in my opinion, but one hopes that, in the case of the Harry Potter world, the art can be appreciated separately from the artist – a notion that is an entirely other post in which to dig). Book collecting is a world unto itself, and while I hardly consider myself a true collector, I do have titles always on my watch list when I visit a used bookshop. 
Books I haven't read yet. To be honest, this category makes up a large chunk of my library. I never want to be without something new to read, and I keep my shelves stocked with books that have intrigued me, have been recommended to me, or are literary classics that I want to experience eventually.
Books I will pass along. I actually don't always keep a book after I've read it. Sometimes I'll read and love a book, but I know it isn't one ever I want to revisit. Sometimes I just won't like a book and perhaps don't even finish it. Sometimes I can't wait to give a book to a friend who I know will love it as much as me. I never throw books away, but I do periodically gather up ones I've read and pass them along to other readers or donate them to used bookshops so that someone else can discover and enjoy them. Plus, the latter is a good way to rack up credits at the shop so you can replace those donated books with more.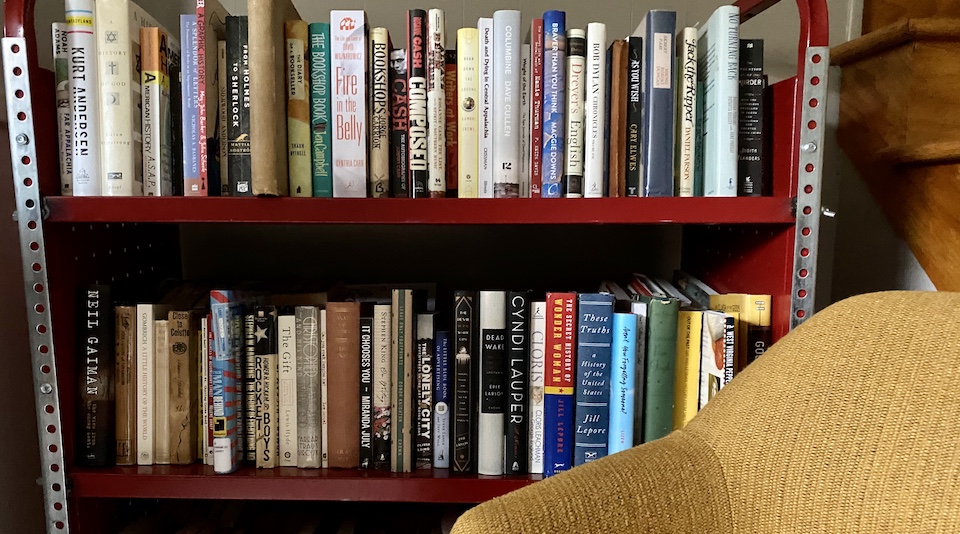 I've shared here the reasons why my shelves are filled with the books I own. But to take it deeper, I don't ever want to consider a book, or any other work of art, as disposable. Why keep a book after you've read it?
Well, why hang a painting on your wall after you've looked at it? Why listen to a song after you've heard it once? Why watch a movie after it's already been seen? Because works of art aren't meant to be disposable. They're meant to be valued, appreciated, and (hopefully) enjoyed time and again. That's certainly something we hope for when we're creating them.
I'd love to hear your response to the question at hand. Why do you keep books you've already read? Share what's in your personal library in the comments.