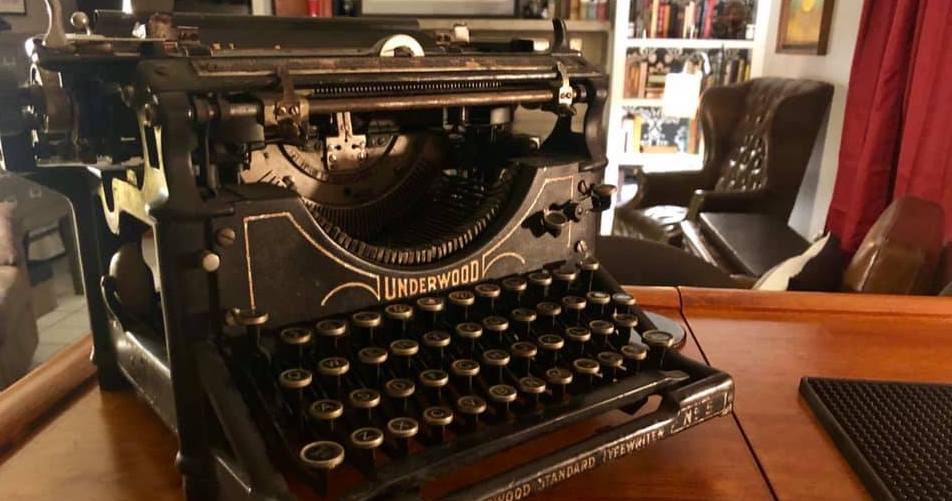 I Turned My Basement Into a Book-Themed Bar
I Turned My Basement Into a Book-Themed Bar
"This is what I want," I said as I sipped a delicious Great Gatsby (champagne, orange bitters, orange peel, sugar cube) inside Battery Park Book Exchange, a champagne bar/bookstore in Asheville, North Carolina.
In February 2019, I moved into a house that had a rather nondescript basement brimming with possibility: a wood-burning fireplace flanked by tall built-in bookshelves, a buffet space with cabinetry above and below, and plenty of empty space with which I had no idea what to do. A few months into living in the house, the basement had become a hodgepodge mix of boxes, unused exercise equipment, and unwanted furniture. Basically, a place in which I had no desire to hang out, let alone entertain.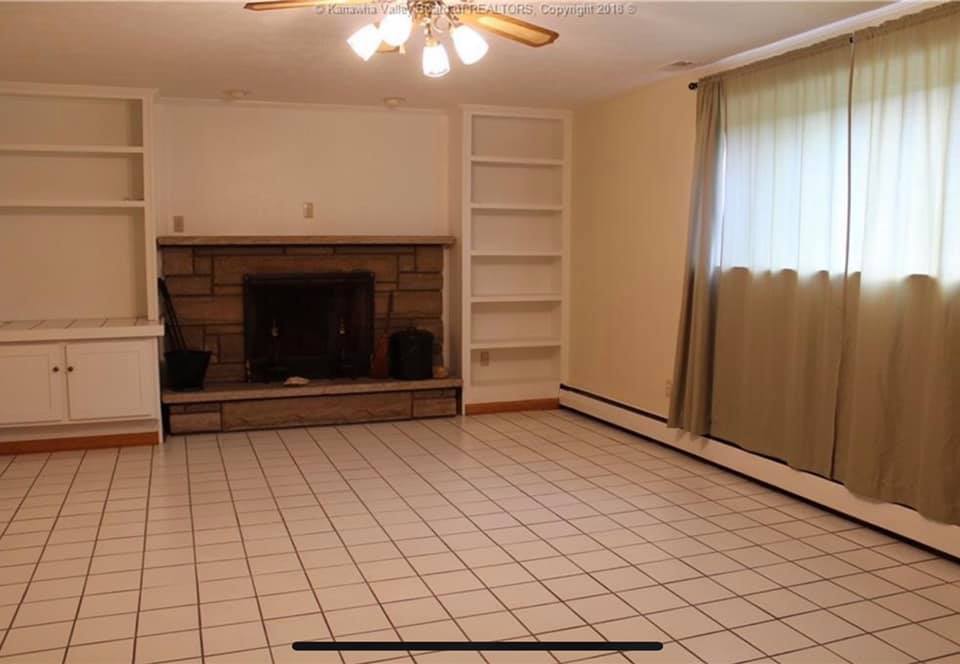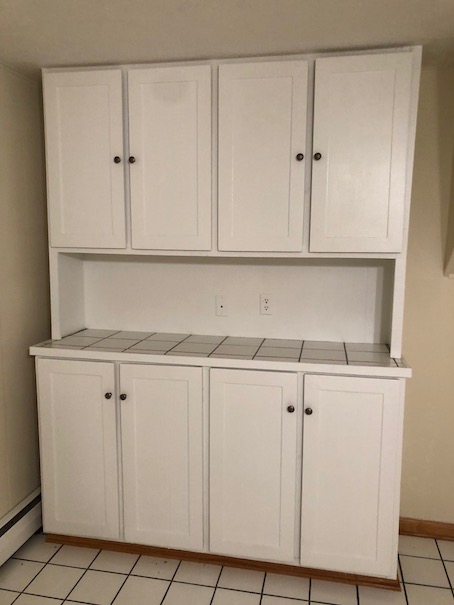 But the ambiance and décor at Battery Park Book Exchange set the wheels in motion. I could turn my basement into a literary-themed bar with rich colors, dim lighting, and a classic cocktail lounge vibe – all centered on a book theme, I thought. Forty-eight hours after returning from Asheville, walls had been painted, rugs had been purchased, furniture had been moved, and the Library Lounge and Reading Room was alive with spirit(s). (Capturing it in the best lighting is tough, but you'll get the gist.)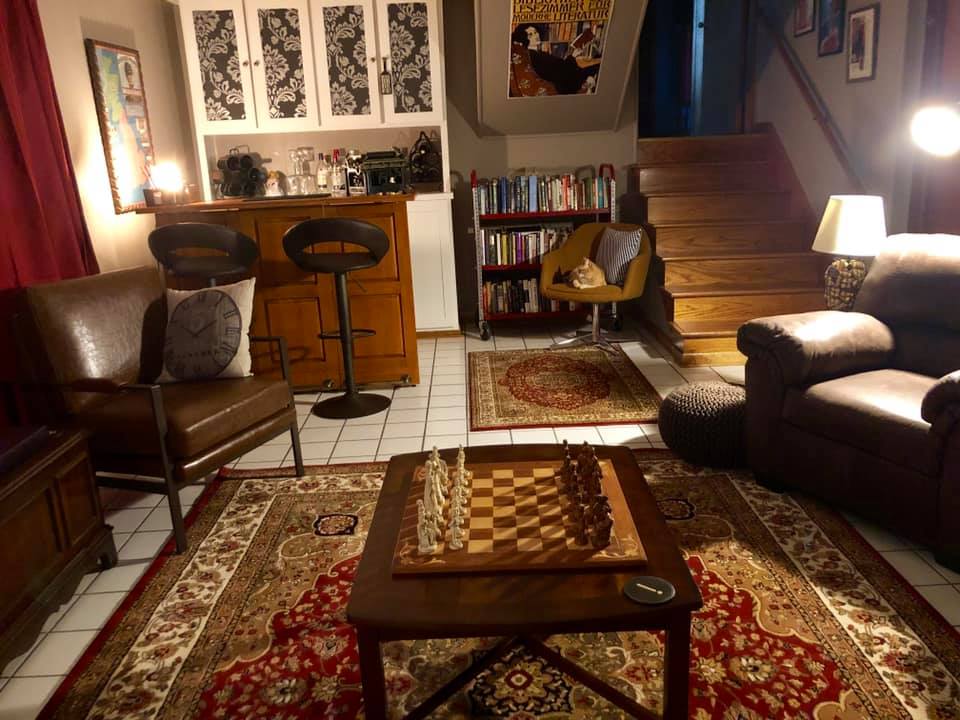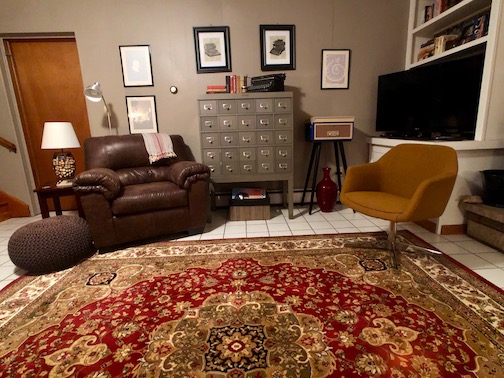 For the wall color, I chose a subtle gray, which I wanted to complement with deep reds in the rugs and curtains. A Victorian style area rug was top of mind for the floor. I also did a wallpaper backsplash on the bookshelves and cabinets to add a bit of flare. I was able to utilize many of my own furniture pieces – end tables, coffee table, a couple chairs, a chest converted into seating, the card catalog and library cart. A lot of the artwork I already owned as well, plus the typewriters, books, and other odds and ends.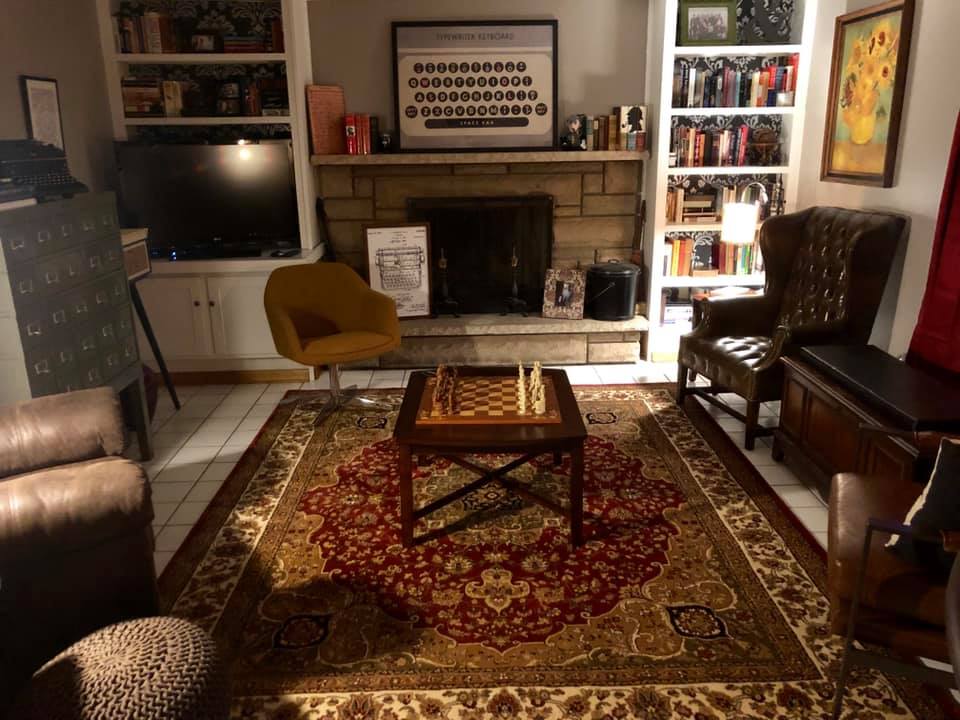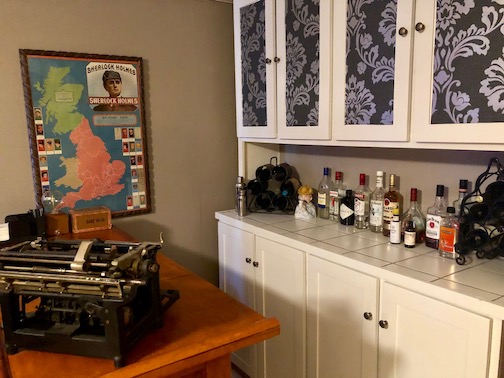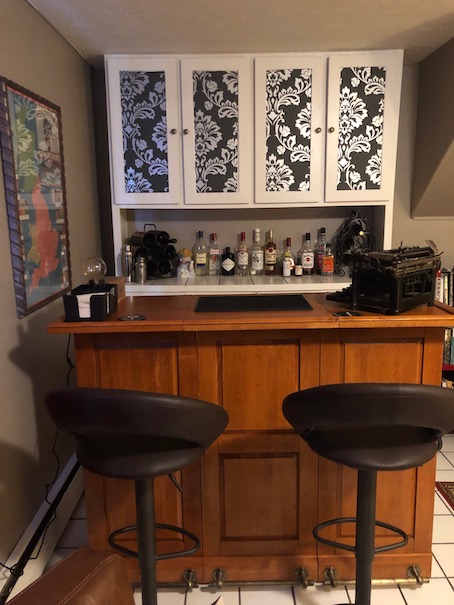 I turned, for the first time, to Facebook Marketplace to round out some missing pieces. There I found a gorgeous leather wingback chair, made by what was a popular, high-end furniture maker here in Charleston, West Virginia, throughout most of the 20th century. There, too, I found a gorgeous Sherlock Holmes chess set to use as a centerpiece and that vital piece of bar motif: the bar itself!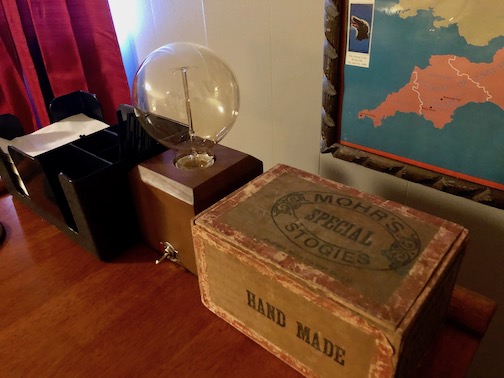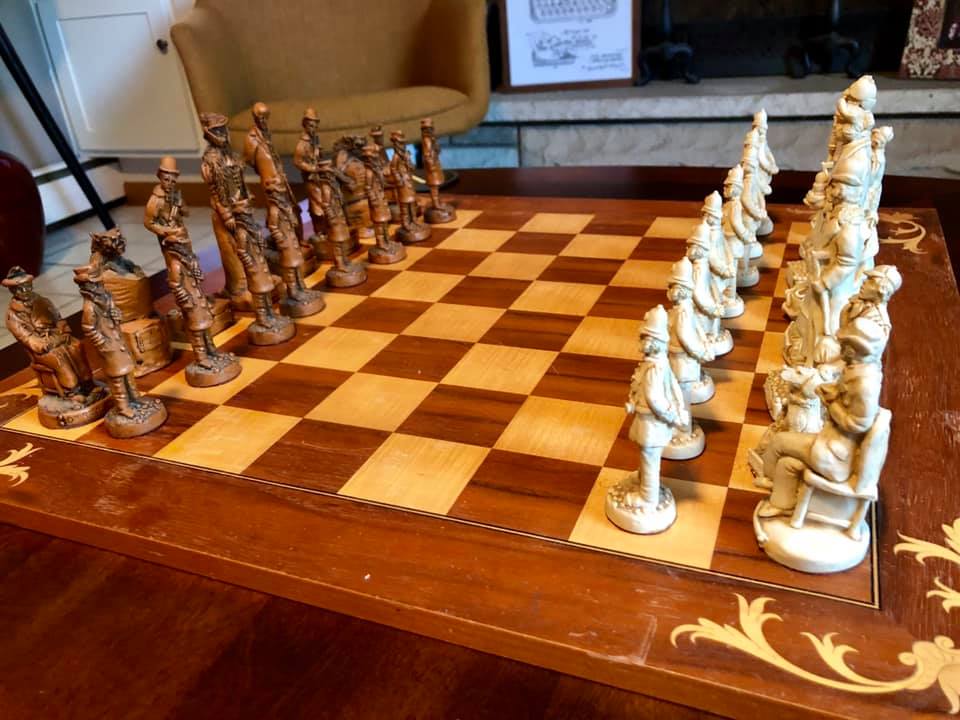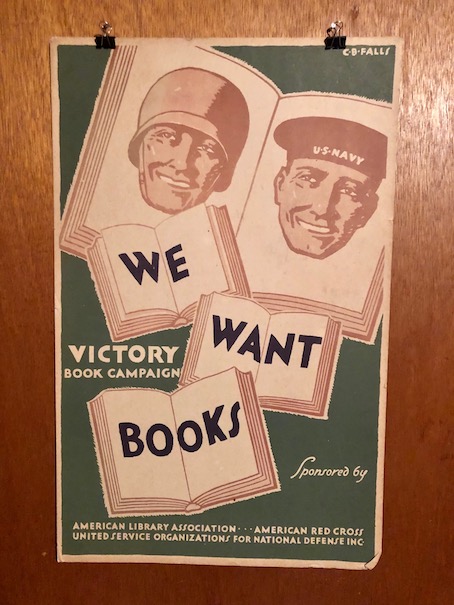 Antiquing in my city's many shops helped fill some gaps, including a couple more chairs, a gorgeous piece of Sherlock Holmes wall art, and several vintage whiskey ads. And the pièce de résistance – an item I'd been searching high and low for – was an antique book press. Scouring my regional stores turned up nothing but a few "good lucks" from skeptical shopkeepers; online hunts revealed either "local pickup only" or astronomical prices and shipping fees (a book press weighs a good 60 pounds); and every time a bookstore had one, it was for display only. After months of searching, I finally found one in good shape, reasonably priced, and in drivable distance at Lutz's Antiques in Carlisle, Pennsylvania. (They actually had two in stock when I called.)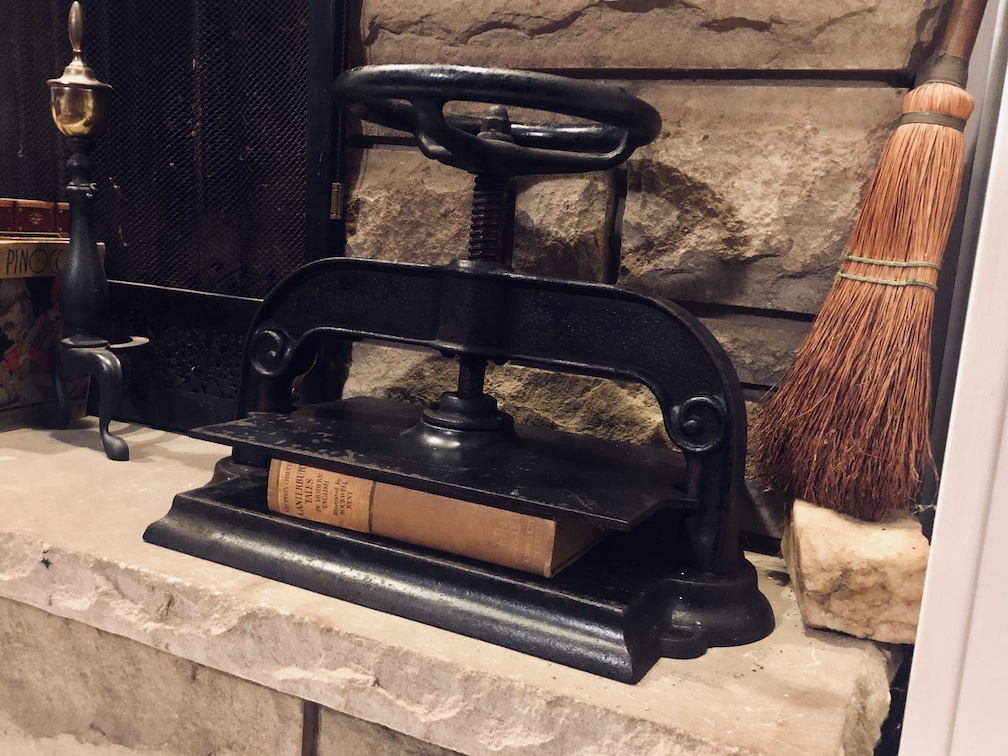 And with that gorgeous addition, my Library Bar and Reading Room is complete. Well, except for those hardwood floors and copper tin ceiling tiles I'd someday love to add! But that's for another day.