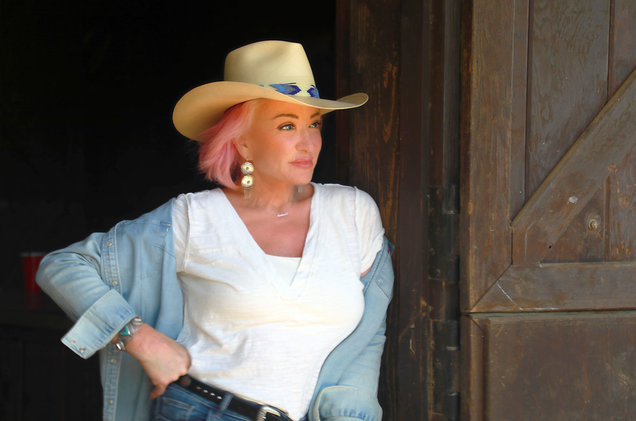 Tanya Tucker Albums Ranked
Tanya Tucker Albums Ranked
As the world awaits the release of the Texas Tornado's first new album in 17 years, let's take a look back at her long, storied recording career.
Country music legend Tanya Tucker is set to release While I'm Livin' – her first album of original material in 17 years – on August 23. With a career spanning nearly five decades, Tucker burst onto the country music scene in 1972 as a 13-year-old with a husky voice and a penchant for hard-living story songs and sexually suggestive material. She has released more than 30 studio, live, and compilation albums; notched 10 #1 hits and 39 Top Ten singles; scored 10 Grammy nominations and countless CMA and ACM awards and nominations; written two books; released an exercise video; performed during the Super Bowl half-time show; launched lines of salsa, clothing, dolls, and (presently) tequila; and starred in her own reality TV show.
Long one of country music's most skillful vocal interpreters and enigmatic figures, Tucker is as well known for her music as she is for her controversial personal life. One of the first artists in country music – if not the first – to succeed with an unapologetically sexualized image, Tucker has been called everything from the Madonna of country music to the female Elvis. The Texas Tornado's career has certainly seen its share of highs and lows over the years: a greatest hits package and a Rolling Stone cover by age 15; a cocaine-fueled romance with a twice-her-age and married Glen Campbell at 22; a descent into the Los Angeles party scene and an ill-fated foray into rock and roll; an extended stint in rehab and a country comeback in her late 20s that led to chart topping singles, more Grammy nominations, and a CMA Female Vocalist award; a surprise pregnancy that inspired a "Honk if you're the father of Tanya Tucker's baby" radio campaign; and health issues that left her voice permanently altered. Through it all, Tucker has persevered. "Just call me Tanya Timex," she once said. "I take a lickin' and keep on tickin'."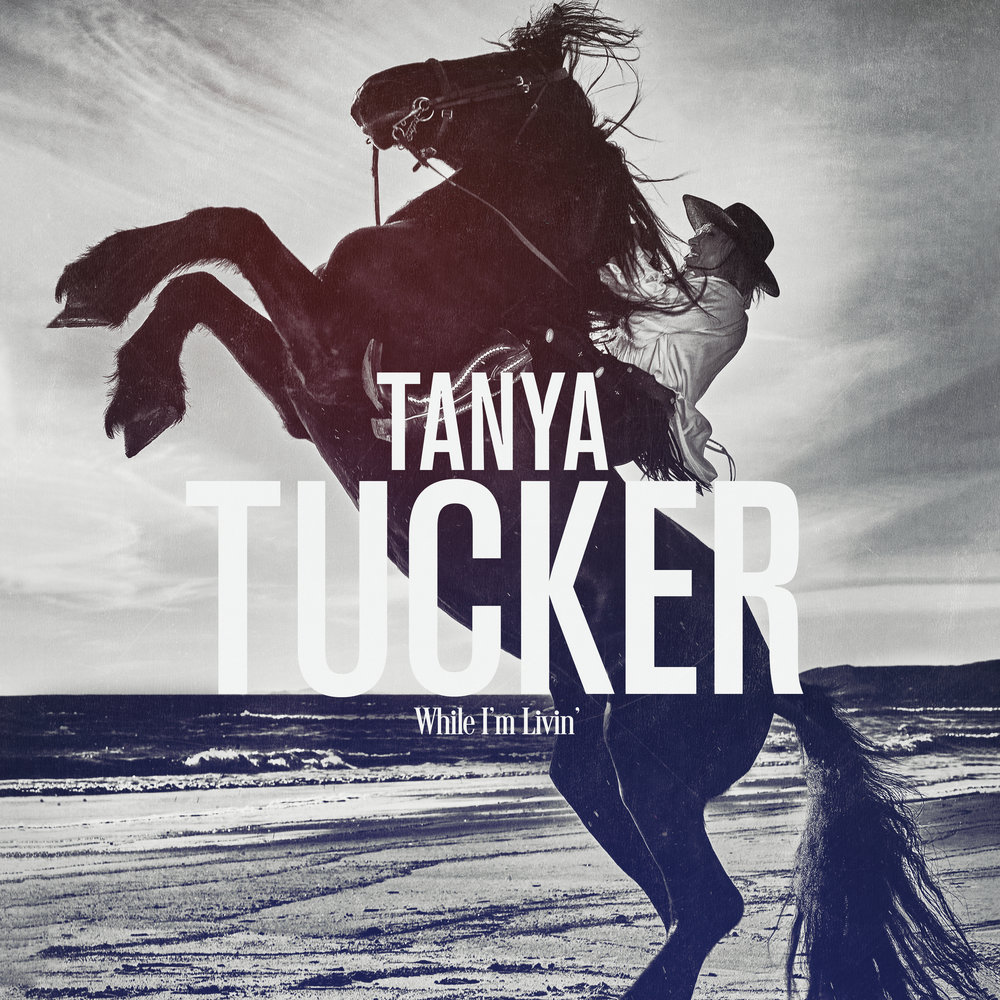 Now, thanks to superstar producers Brandi Carlile and Shooter Jennings, Tucker is finally being embraced and celebrated as the "outlaw country" music legend she is. Her new single "The Wheels of Laredo" is making waves on the Americana music scene and a show-stopping performance of her signature tune "Delta Dawn," accompanied by Carlile and a host of country's leading ladies, was called the performance of the night at the 2019 CMT Music Awards.
As the world awaits the release of While I'm Livin' later this summer, let's take a look at Tanya Tucker's sizable discography, ranking her studio albums (numerous compilations and live albums omitted) from worst to best.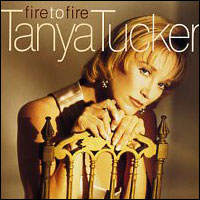 25. Fire to Fire (1995) – After a long, successful run with producer Jerry Crutchfield – a run which included Tucker's mid-80s resurgence and 90s reign as one of country's contemporary leading ladies – this 1995 offering barely manages to catch fire and marked the end of the Tucker-Crutchfield recording relationship. Lead single "Between the Two of Them" is another homage to the longevity of love, a la 1992's beloved "Two Sparrows in a Hurricane," only much less interesting. The tune stalled at #27 on the charts. Follow-up single "Find Out What's Happenin'" – originally recorded by Bobby Bare – fared even less well, barely cracking the Top 40, while the title cut, a duet with Willie Nelson, squanders the talent of the two legends. The record isn't without its moments, though. "I Bet She Knows" is classic midtempo, sultry Tucker; "I'll Take Today" is a sweet ode to love; and the Delbert McClinton-penned "The Love You Gave to Me" is a solid slice of gospel-tinged country. Beyond that, this one is certainly one of Tucker's weakest efforts.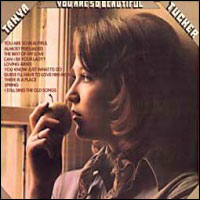 24. You Are So Beautiful (1977) – Technically a compilation album, this collection was released by Columbia Records in 1977, well after Tucker had moved on to MCA, and pulls together unreleased songs she cut while at the label. Credible takes include the title track (which reached #40 on the country charts), a cover of the Eagles' "Best of My Love," and the story song "Spring," which remains part of Tucker's touring repertoire to this day. Other than those standouts, there's not much to remember about this one. Peaking at #44, the record was Tucker's lowest-charting album up to that point.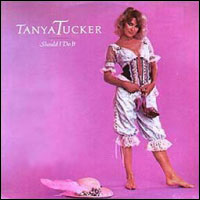 23. Should I Do It (1981) – Tucker's final studio album for MCA (a live album came out a year later) continues the country-pop direction of its predecessor, Dreamlovers. Tucker's then-lover Glen Campbell, who appeared twice on the previous album, turns up again for the pair's final recorded duet, "Shoulder to Shoulder," while Emmylou Harris lends backing vocals to "Stormy Weather." Typically not much of a writer, Tucker scores a rare songwriting credit with the single "Rodeo Girls," which peaked at #83 on the charts. The only other song to chart was the title cut, which only reached #50 (although The Pointer Sisters would fare better with the tune a year later on the pop charts). The record stalled at #48, and Tucker left MCA soon after.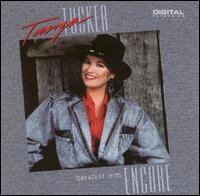 22. Greatest Hits Encore (1990) – This quasi-studio album is a collection of re-recordings of some of Tucker's biggest hits from her years as a child star. At the time, Capitol Records found itself with a roster of artists who'd had some of their biggest hits on other labels, sparking a series of albums like this one from the likes of Ronnie Milsap and Eddie Rabbitt. The low ranking isn't because the record is unenjoyable or poorly produced. It's simply because this material can be heard elsewhere in its original – and less polished – form. Since most of these songs had been recorded when Tucker was a teen, it's nice to hear her take on classics like "Delta Dawn" and "Blood Red and Going Down" as an adult, but the original versions pack more of a punch.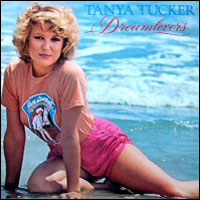 21. Dreamlovers (1980) – After a mixed-results foray into a more rock-based sound on her two previous records, TNT and Tear Me Apart, Tucker returned to Nashville – and producer Jerry Crutchfield – for this more country-pop oriented affair, although the pop-leaning production on tunes like "I've Got Somebody" keep it from being a true return to country form. Oh, and speaking of affairs, Dreamlovers came during the height of her romance with Campbell, whose shirt she's sporting on the album's cover. The pair duets on two tracks: "My Song" and the Bobby Darin hit "Dream Lover." The latter – a solid cover – was released as a single but stalled at #59. The ballad "Love Knows We Tried" was also released to radio but barely cracked the Top 40. The album's most memorable song, and highest-charting single at #4, is the Deborah Allen/Rafe VanHoy tune "Can I See You Tonight," which Tucker still performs today.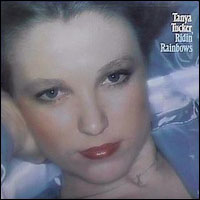 20. Ridin' Rainbows (1977) – Following the experimental Here's Some Love album the previous year, Ridin' Rainbows continues to bridge pop production with Tucker's country twang. Hit singles "Dancing the Night Away" (#16), "It's a Cowboy Lovin' Night" (#7), and the title track (#12) keep things country, while the rockin' "Wait 'Til Daddy Finds Out" brings out the trademark Tucker grit.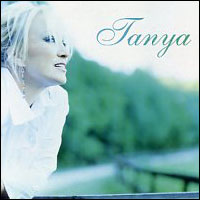 19. Tanya (2002) – Following 1997's label dispute over the superior Complicated, Tucker took a five-year break from the studio and emerged with this offering on her own Tuckertime imprint. Produced by Barry Beckett and Jerry Laseter (Tucker's fiancé at the time), the record is a fairly solid collection sturdily sung and nicely arranged. Laseter, with whom Tucker had her third child, Layla, in 1999, wrote several of the album's songs, with Tucker herself pitching in on the penning of "Should'a Thought About That." Despite the album's strengths, it failed to make much of a mark, peaking at #39. The two released singles, "A Memory Like I'm Gonna Be" and "Old Weakness (Coming On Strong)," only made it to #34 and #49, respectively.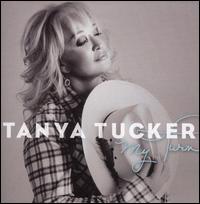 18. My Turn (2009) – The upcoming While I'm Livin' is being hailed as Tucker's first new album in 17 years, but while that makes a more interesting headline, it's actually her first new album of original material to be released since 2002's Tanya. Tucker's last record was actually this 2009 collection of covers in which she tackles country standards previously sung by men. Always one to run with the boys, so to speak, Tucker's rough and tumble voice feels at ease on such classics as "Is Anybody Goin' to San Antone," "Oh Lonesome Me," and "Lovesick Blues," while Jim Lauderdale lends a hand on lead single "Love's Gonna Live Here." Tucker has said she'd love to do an entire album of Merle Haggard tunes, and album closer "Ramblin' Fever" (perhaps the set's strongest effort) proves she would certainly do such a tribute justice. Tucker dedicated My Turn to her late father, Beau, saying she picked songs he'd always wanted her to sing. While praised by critics, the record didn't necessarily catch fire with modern-day country music listeners and peaked at #27 on the charts.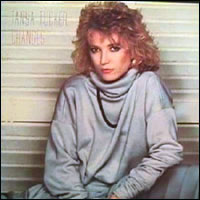 17. Changes (1982) – Following her late-70s foray into rock and her tabloid-fodder relationship with Glen Campbell, Tucker poured herself into this record as a sort of return to her roots, even cowriting the title cut, which deals with reluctantly saying goodbye to a love that just isn't working despite how badly you want it to. A solid effort throughout, the record nevertheless failed to make much of an impact and stalled at #47 on the charts. Released on Arista Records after her last few MCA records faltered, Changes proved her only album on the label, and a three-year break from recording followed.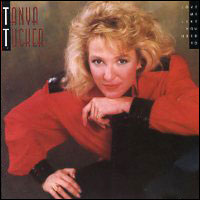 16. Love Me Like You Used To (1987) – Following on the heels of her 1986 comeback album, Girls Like Me, Love Me Like You Used To continues what would prove a successful formula for Tucker and producer Jerry Crutchfield, spawning three Top 10 hits, including two chart toppers: the aching title cut, the rollicking "If It Don't Come Easy," and a collaboration with Paul Overstreet and Paul Davis, "I Won't Take Less Than Your Love." It could be said of Tucker's string of successful late 80s/early 90s albums with Crutchfield that they followed a rather predictable formula: 10-song sets of singles and filler with material pulled from the Nashville song mill. Tucker had all but fully moved away from the hard-living story songs and sexually charged selections of her 70s records, by this time fully embracing a more Top 40 country-pop sound. And who could blame her? It was proving to be a successful formula and was, quite simply, how Nashville worked at the time. Tucker rode the wave for years.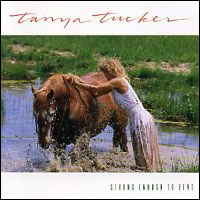 15. Strong Enough to Bend (1988) – Tucker's mid-80s resurgence as one of Nashville's leading ladies sailed right along with this record, which follows the same formula as the two albums released before it. Bolstered by the harmonious title cut, penned by songwriting pro Beth Nielsen Chapman and still a fan favorite today, the album also contains Tucker's ode to her manager-father Beau with a cover of the Jimmie Rodgers tune "Daddy and Home" and the flirty "Highway Robbery," which finds Tucker using her feminine wiles on a highway patrolman.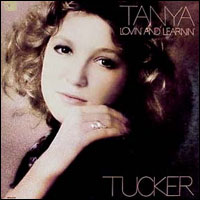 14. Lovin' and Learnin' (1976) – Tucker's fifth album began a long and fruitful collaboration with producer Jerry Crutchfield, who would end up producing 14 of the albums in her discography (although not consecutively). The record kicks off with a classic Tucker story song, "Pride of Franklin County," and eases smoothly into cuts like rocking covers of Fats Domino's "Ain't That a Shame" and the Eagles' "After the Thrill is Gone." Charting singles "Don't Believe My Heart Can Stand Another You" and "You've Got Me To Hold On To" added two more hits to Tucker's growing catalog of material.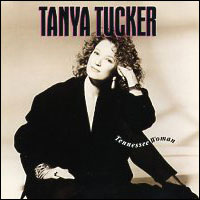 13. Tennessee Woman (1990) – The cover for this 1990 album shows a more sophisticated Tucker and has material to match. The polished effort racked up three more Top 10 hits, including the bouncy "Walking Shoes" and the incendiary duet with T. Graham Brown, "Don't Go Out." Beyond the singles, Tucker and Crutchfield's annual recording routine of cutting the standard Nashville fare of the day continued. One standout, however, was Tucker's songwriting collaboration with Gary Stewart on the title cut, a tune written for then-boyfriend Ben Reed, who fathered Tanya's daughter Presley, born in 1989, and son Beau Grayson in 1991.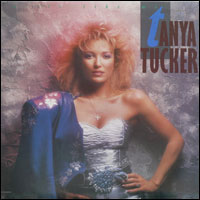 12. Girls Like Me (1986) – In 1986, it seemed as though Tucker's career was over. The sexually charged image, drugs, wild romances, and tabloid fodder had seemingly alienated her from the conservative-leaning country music industry, a notion punctuated by the failure of this record's predecessor, Changes. In fact, following that album's poor performance, Tucker took a three-year absence from the studio to regroup – a decision that proved successful and proved her naysayers wrong. Landing at Capitol Records for what would be a long, successful run, Girls Like Me became a true comeback album and catapulted Tucker back onto the country charts in a big way, with four Top 10 hits, including the #1 "Just Another Love." The record balanced radio-friendly singles ("One Love at a Time") with aching ballads ("It's Only Over for You"), while songs like "I'll Come Back as Another Woman" proved that nobody in country could do sultry like Tanya Tucker. The Matraca Berg-penned title cut, with the line "I guess love was never meant to be for girls like me," finds Tucker acknowledging her past romances, while a fine cover of Kim Carnes' "Still Hold On" closes out the set. Paired again with producer Crutchfield, who would go on to helm Tucker's records well into her 90s heyday, the album's production may feel a bit dated today but was right on par with the sounds coming out of Nashville in the mid- to late-80s.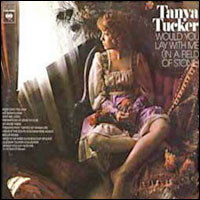 11. Would You Lay with Me (In a Field of Stone) (1974) – Tucker's third album was anchored by the David Allan Coe-penned title cut, which shot to number one, and continued the trend of adult themes and hard-edged story songs that was clearly Tucker's preference. The track – and the boldness of naming the album after it – positioned the rising star well beyond her then-15 years, as did other cuts like "Bed of Rose's" and the single "The Man That Turned My Mama On." A few months after the record dropped, Tucker appeared on the cover of Rolling Stone (one of few country artists to do so at the time) with the headline, "Hi, I'm Tanya Tucker. I'm 15. You're gonna hear from me." Indeed we did. It's a solid effort with some soulful singles and a bit of album filler – a format that would all but define Tucker's recording routines throughout most of her discography.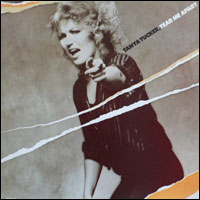 10. Tear Me Apart (1979) – Following the more rock-tinged TNT in 1978, Tear Me Apart steers Tucker even further from country music and deeper into rock and roll territory, only less successfully than its predecessor. Produced by British rocker Mike Chapman, the album failed to connect with audiences and, for the first time in Tucker's career, failed to produce a charting single. Despite the commercial failure of the album, Tucker's roughest record does indeed rock, and she has since referred to it as both "the cheapest record I ever cut" and one of her personal favorites. In recent years, Tucker reflects on her foray into rock as a valiant attempt to broaden the horizons of country music, admitting she just did it with the wrong people. She has credited Garth Brooks with being the first artist to truly break down the genre barriers. Tear Me Apart, meanwhile, has developed a bit of a cult following and remains Tucker's most adventurous collection of songs to date, hence its high placement here despite the commercial failure. In fact, a recent online fan poll placed this record all the way at the second spot in a similar album ranking.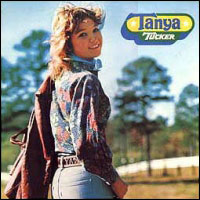 9. Tanya Tucker (1975) – After leaving Columbia for a famously million-dollar contract with MCA , Tucker stuck to a successful formula for her self-titled fourth album – more emotionally sung, evocative love songs ("Love of a Rolling Stone"), story songs ("Lizzie and the Rainman"), and well-chosen covers ("I'm Not Lisa," "When Will I Be Loved" and "Son of a Preacherman," all of which work well with Tucker's maturing voice). Both "Rainman" and single "San Antonio Stroll" landed atop the charts, the former securing Tucker her then-highest-charting crossover success at #37 on the Billboard Hot 100 and #7 on the Adult Contemporary charts. The album itself rose to #8 on the country charts and was Tucker's most consistent record of her early career.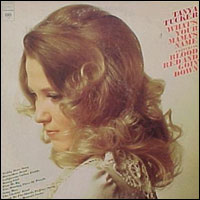 8. What's Your Mama's Name (1973) – If the previous year's Delta Dawn debut suggested Tucker was a wise-beyond-her-years vocal interpreter, this follow-up cemented it. She continues to sound right at home with grittier material, like the title cut and "Blood Red and Going Down," about a 10-year-old girl who witnesses her father killing her cheating mother. Both singles scored Tucker her first #1 hits. It's on these more adult-themed cuts that Tucker really shines. In fact, you can practically hear her discontent with tunes like "The Teddy Bear Song," as if she's singing this softer material merely because someone else told her to. But even on those songs, the 14-year-old delivers. Meanwhile, primarily a soulful interpreter of other people's lyrics (she has only a handful of songwriting credits across her entire discography), this album allows Tucker to lend her lyrical prowess to "Rainy Girl." Ultimately, this record helped Tucker avoid the sophomore slump and scored a couple more signature tunes to her growing list of hits.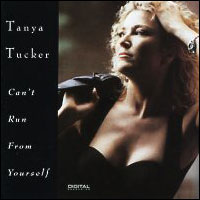 7. Can't Run from Yourself (1992) – On the heels of a CMA Female Vocalist of the Year win and the hit-filled, Album of the Year-nominated What Do I Do With Me, Tucker released this solid follow-up, which contained another batch of hit singles and a Grammy-nominated duet with Delbert McClinton ("Tell Me About It"). From the honky-tonkin' opener, "It's a Little Too Late," to the emotive ode to her parents' 50-year marriage, "Two Sparrows in a Hurricane," Can't Run From Yourself continued Tucker's hot streak. Her hard-livin' growl lends itself well to the bluesy Marshall Chapman-penned title track and album cuts like "Don't Let My Heart Be the Last To Know." It's a Tucker record, so there's some filler between the standouts (a couple mid-to-late set ballads don't really go anywhere), but this overall solid blend of country and blues has held up quite well.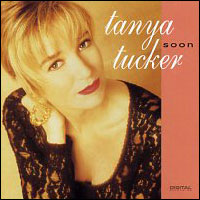 6. Soon (1993) – This critically acclaimed album is perhaps Tucker's most mature record to date. Throughout the 10 songs, she shifts nimbly from seductive ("You Just Watch Me") to contemplative ("We Don't Have to Do This") to bouncy ("Come On Honey") to heartbroken ("Soon"). While largely a collection of well-chosen ballads, even the funner numbers suggest a certain level of sophistication missing from previous efforts. But it's on the slow numbers that Tucker truly catches fire here, especially the title track, which landed at #2 on the charts. Always one to get to the emotional core of even the blandest lyric with her emotive voice, deep cut "Silence is King" is one of Tucker's most aching recordings ever.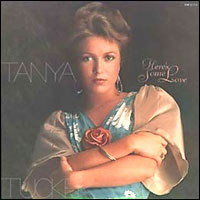 5. Here's Some Love (1976) – Tucker begins to broaden her sound with her sixth album, a blend of soulful ballads ("Comin' Home Alone") and plugged-in, poppy, up-tempo numbers ("Gonna Love You Anyway"). The title cut sailed to the top of the charts, adding another staple to Tucker's song catalog, while the funky "Short Cut" hints at an edgier sound that would only continue to expand throughout the latter half of the decade. Despite veering from traditional country, the album reached #1 on the charts – Tucker's only album to do so to date.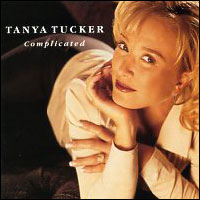 4. Complicated (1997) – Tucker's self-described common routine in the studio was to hear a demo, cut the track, and move on. But after 1995's disappointing Fire to Fire, Tucker took her time with this one, "living with every song," and it shows. She parted ways with longtime producer Jerry Crutchfield and linked up with Gregg Brown for what remains one of the most consistently satisfying records of her entire career. Opener "Ridin' Out the Heartache" suits Tucker's throaty growl to a tee; she's obviously having fun on rockers "What Your Love Does for Me" and "You Don't Do It;" and the gorgeous "All I Have to Offer You is Love" is one of her best ballads. Unfortunately, a dispute with the label over the album's marketing caused the record to stall after lead single "Little Things" hit the Top Ten. Released to coincide with her 1997 autobiography Nickel Dreams, this critically acclaimed but somewhat overlooked gem marked the end of Tucker's chart reign. Despite releasing two more studio albums and a live record in the years to come, "Little Things" proved her last Top Ten hit to date.
3. What Do I Do With Me (1991) – After years of CMA Female Vocalist of the Year nominations, this record finally brought the trophy home for Tucker, scoring an Album of the Year nomination as well and landing at #6 on the country album charts, as well as #48 on the Billboard 200. Continuing the Tucker/Crutchfield annual recording routine, there isn't necessarily anything groundbreaking about the album's material – simply a consistent early-90s Nashville effort, cleanly produced, solidly sung, and chock full of radio-ready tracks. Four singles sailed into the Top 10, adding more career staples Tucker fans still clamor for today, like the fun "Down to My Last Teardrop," the sultry "Some Kind of Trouble," and the toe-tapping "If Your Heart Ain't Busy Tonight." There's also an aching ode to the American farmer ("Bidding America Goodbye") and deep-cut "Right About Now" has apparently become a favorite of Tucker's daughter Presley.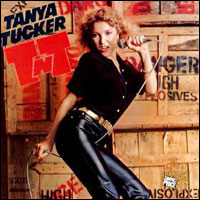 2. TNT (1978)– TNT proved quite a departure for Tucker, as she began to rebel against the conservative nature of country music and attempted to introduce a more rock-based sound. Even the album's artwork indicates that this isn't going to be your grandma's country music. The cover shows Tucker seductively straddling a microphone cord, while the inner artwork depicts her in a skin-tight red jumpsuit clutching a stick of dynamite and licking her lips. And while the country music establishment reacted expectedly, the album nevertheless proved a critically and commercially successful effort, earning Tucker a Grammy nomination for Best Rock Vocal Performance. A solid collection of originals and well-chosen covers, Tucker puts her stamp on Buddy Holly's "Not Fade Away," Elvis Presley's "Heartbreak Hotel," and John Prine's "Angel from Montgomery," her trademark rough vocals set against driving rock arrangements. Ironically, despite the rock-leaning production, the album scored Tucker one of her most country-tinged signature hits: "Texas (When I Die)."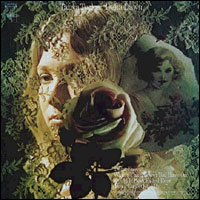 1. Delta Dawn (1972) – The second Tucker launches into the now-classic opening line of the title track on her debut album, you know you're in for something special. Her unpolished, throaty warble proves a natural fit for the mature lyrical content of cuts like "If You Touch Me (You've Got to Love Me)" and "Loving You Could Never Be Better," her emotive delivery masking that she is all of 13 years old here. As she dives into lyrics about heartbreak, love, and sex, it's easy to forget that fact. In fact, listeners discovering Tucker today would likely never pinpoint her age if they didn't already know it. As the legend goes, it was Tucker who insisted on releasing the mature "Delta Dawn," despite push from the label for the seemingly more age-appropriate "The Happiest Girl in the Whole USA," which does appear toward the end of the album. And while Tucker gives the lighter material her all, it's on the rougher, more mature lyrical content that she truly shines – then and now.
So there you have it: every Tanya Tucker album ranked! What do you think? Agree? Disagree? Which album would you place at the top? Share your thoughts in the comments!